I'm not going to lie… I am not a morning person.  I don't like waking up early (which to me is anytime before 9 A.M.), and, when I finally do wake up, I am a very, very slow riser.  This makes mornings for me the worst part of my day.
But, I have found that having a very strict morning routine during the work week makes my mornings a little easier to deal with and helps me lead a more productive day.  I can't say that I do this every morning (let's face it, sometimes I just want to snooze!), but the mornings that I do manage to complete this routine, I feel 200% better than the mornings I don't.
Here's a quick glimpse into my morning, with some of my favorite "getting ready" products…
To start off my morning, I set five alarms.  That may sound insane to you, but I am that person who will walk across the room half-asleep, turn off (not snooze, actually turn off) the alarm, and then crawl back into bed and continue sleeping.  In order to ensure that I wake up with enough time to get ready for work, five alarms are necessary.  Not only do they go off at different times, but also different locations.  It's a sad truth of our household.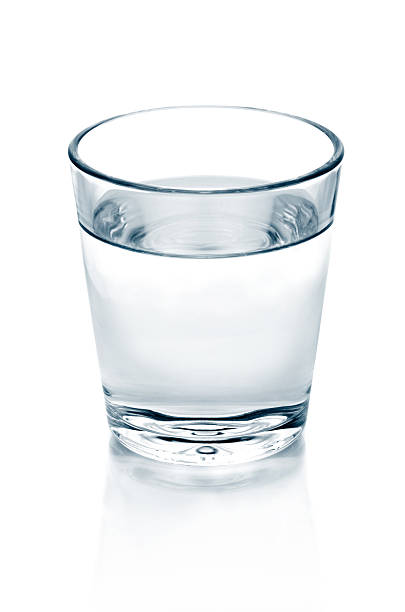 Once I am up and out of bed, I'll spend about 10 minutes petting my two cats, Manny & Cleo (look out for a future post on these two furballs).  Spending time with these two just makes me happy and often times leads to a happy morning.  Then, I'll drink a glass of cold water.  This helps wake me up, but I've also read there are skin and digestion benefits to doing this, as well… I'll take it !
My first real morning activity is taking a quick 10-15 minute shower while blasting my Amazon Prime Music playlist.  Right now I've had TSwift's new single, "Look What You Made Me Do," on repeat. Because it's pure genius.
I'm currently obsessed with the St. Ive's Fresh Skin Apricot Face Scrub; as soon as I wash my face with this in the morning I feel ready to go.  I'm also into body oils right now.  I feel that they absorb better into my skin than lotions, and, ironically, do not leave any  oily residue on my hands.  I've been using the L'Occitane Almond Supple Skin Oil in a spray bottle, but there are plenty of less expensive options now at your local drug store.  Also, since I don't wash my hair in the morning (that"s covered in my night time routine), I use a detangling spray when I get out of the shower.  My current go-to is the Beauty Protector 'Protect & Detangle' Leave-In Conditioning Spray.  This stuff smells soOoOoOo good, and leaves my hair super soft!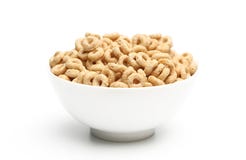 After finishing up in the bathroom, I'll wrap myself in a robe and make myself breakfast and tea.  My typical breakfast is one of the following: a bagel thin with Toffuti spread; Cheerios and milk; or Instant Steal Cut Oats and honey.  Sometimes I'll add in some fruit, if it's in season.  While I eat, I ask Alexa for my Flash Briefing, which is essentially a 30 minute newsreel read out loud to me from sources that I have pre-programmed. If you are debating whether to get an Amazon Echo, all I have to say is DO IT! 
Next I pick out an outfit.  In order to avoid this dreaded process, I usually cycle through the same seven LulaRoe Amelia dresses I got from my cousin, who is a LulaRoe Consultant. If you guys haven't tried on a piece of LulaRoe clothing yet, you're doing it wrong!  The Amelia dress is perfect for my job, because it's fancy enough to look formal, but it's comfortable enough that I don't mind wearing it for 10 hours straight – win, win!
After I get dressed comes the even more dreaded process of doing my make up.  When I'm not at work or in a formal setting, I actually don't wear any make up at all.  I think my skin is still healthy/young enough looking that I don't need layers of foundation, concealer, highlighter, or whatever else people use on their face – can you tell I know a lot, i.e. nothing, about make up?  However, I also happen to have a young-looking face, so in order to present myself more seriously and look a little older, I do wear some make-up to work.  I limit my daily makeup to a neutral eye shadow, eye-liner, mascara, and sometimes a little bronzer or blush.
For eye-shadow, I usually use the Naked 3 palette by Urban Decay.  It has a ton of neutrals with a pink-ish tint, which I find very sweet and elegant.  For everyday eye-liner I stick with the MAC Technakohl Liner or the MAC Pro Longwear Eye Liner – both tend to stay smudge-free all day long, even at the gym!  My favorite mascara is the Benefit 'They're Real!' Lengthening Mascara.  While this is a little pricey, it is hands down the best mascara if you are looking for something that lasts all day and adds significant length to your lashes.   If I decide to do bronzer or blush, which is rare, I go with the Tarte Goddess Essentials collection, which has a blush and bronzer that pair well together, although, if I'm being honest, I am still figuring out how to use these!
*If you are looking for a make-up tutorial, you will never find that here, but my fiance's cousin, Bella, who works for HEALTH.com, has an amazing beauty blog that you should check out here!  Everything I have learned about make-up, I've learned from her blog!
Last, but certainly not least, when I am finally finished getting ready for work, I head to the kitchen to pack my lunch/snacks for the day.  I like to compartmentalize my food, and I found the cutest adult bento-lunch-box that I alternate with this awesome Rubbermaid container system throughout the week, both from Amazon.  This essentially allows me to make lunches tapas style… and who doesn't love tapas?!  At some point, I'll try to write a post about what I like to take for lunches/snacks to keep me energized throughout a long work day, but I think this post is long enough!
Hopefully you can use some of these items and tips in your own morning routine to help you wake up and look/feel good all day long!